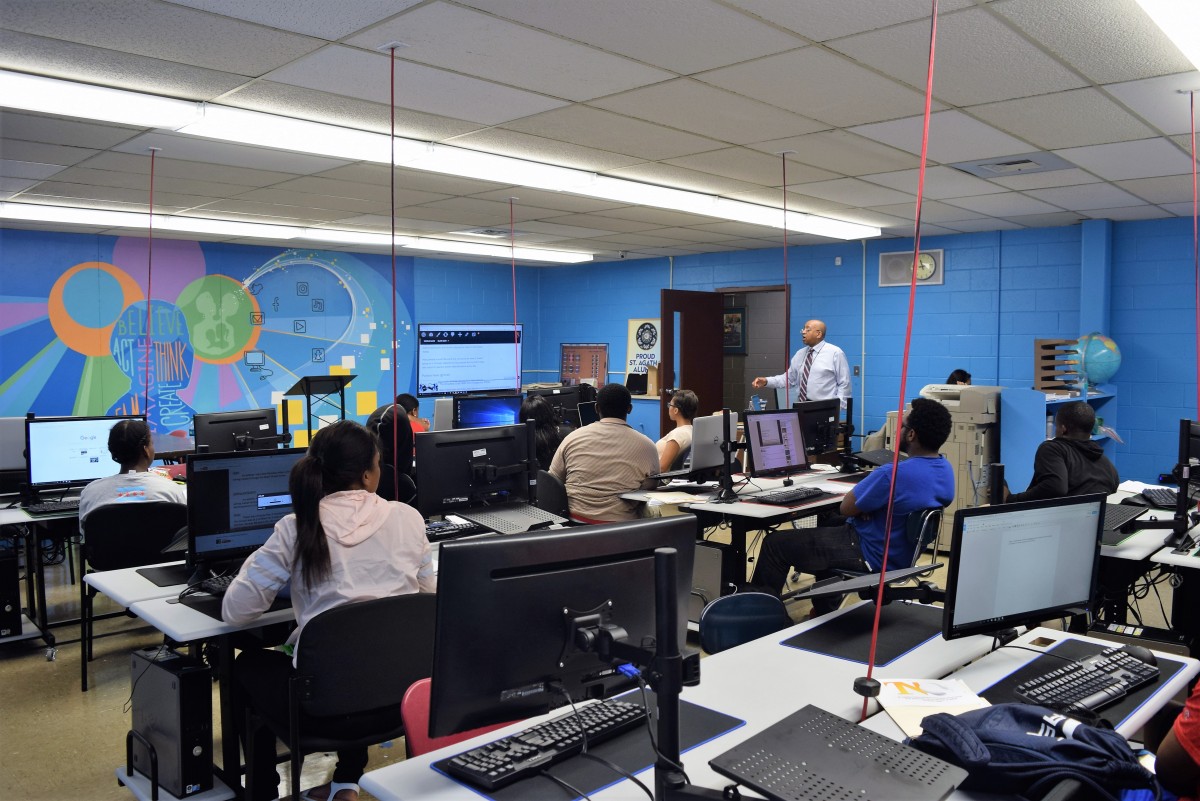 One Summer Chicago at TNS Broadens Awareness
Participants arrived early, eagerly awaiting new opportunities for the future. Dr. DiMarkco Chandler shared a moment that changed his life, "Killing Me Softly," then students wrote their own life-altering moment. This was how program participants and educators were introduced to each other.
Through One Summer Chicago, the Cub Journalism Program teaches news writing, editing, magazine design, and publication, but students learn so much more about themselves. Some writers were on a mission to incite change in their community, others discovered their passion while writing news assignments. Dr. Chandler gave these young people a voice, which gave them power.
The new form of empowerment provided direction for the program magazine, Windy City Highlights (WCH). Students chose to focus on awareness for the publication. Topics such as autism, eating disorders, and homelessness in Chicago, will be featured in WCH because these intuitive young people saw the need for change and acted.
It is impossible to read these articles and not feel the passion of the writer. One Summer Chicago provided the opportunity. St. Agatha's News School Cub Reporter Program presented the means. The students exalted the message that there is a need for change now.
One student wrote about her community and the desire for brave change-makers. She may not know it but she made a difference. Another student wrote about the first time someone shot at him. The FIRST time? He created illumination in a dark place.
The outcry for change grew larger as it continued in their articles, assignments, and conversations. These are impressive, insightful, and strong young people. It was stories like these that influenced the philanthropic arm of Google to help fund community programs.
Google has granted $2 million to fund racial justice programs in 10 cities across the United States. Local Chicago programs that are designed to lower the rates of gun violence and mass incarceration will benefit from this grant.
Founder and Executive Director of the Community Justice Reform Coalition Amber Goodwin stated, "If we're serious about reducing gun violence, then we must address the root causes of violence and end the structural discrimination and the mass criminalization of people of color." The coalition and the PICO Live Free Campaign will be overseeing the Google grant.
The grant will help community organizations that support group strategies to reduce gun violence, developmental training at the community level, and police departments will be trained on constitutional policing.