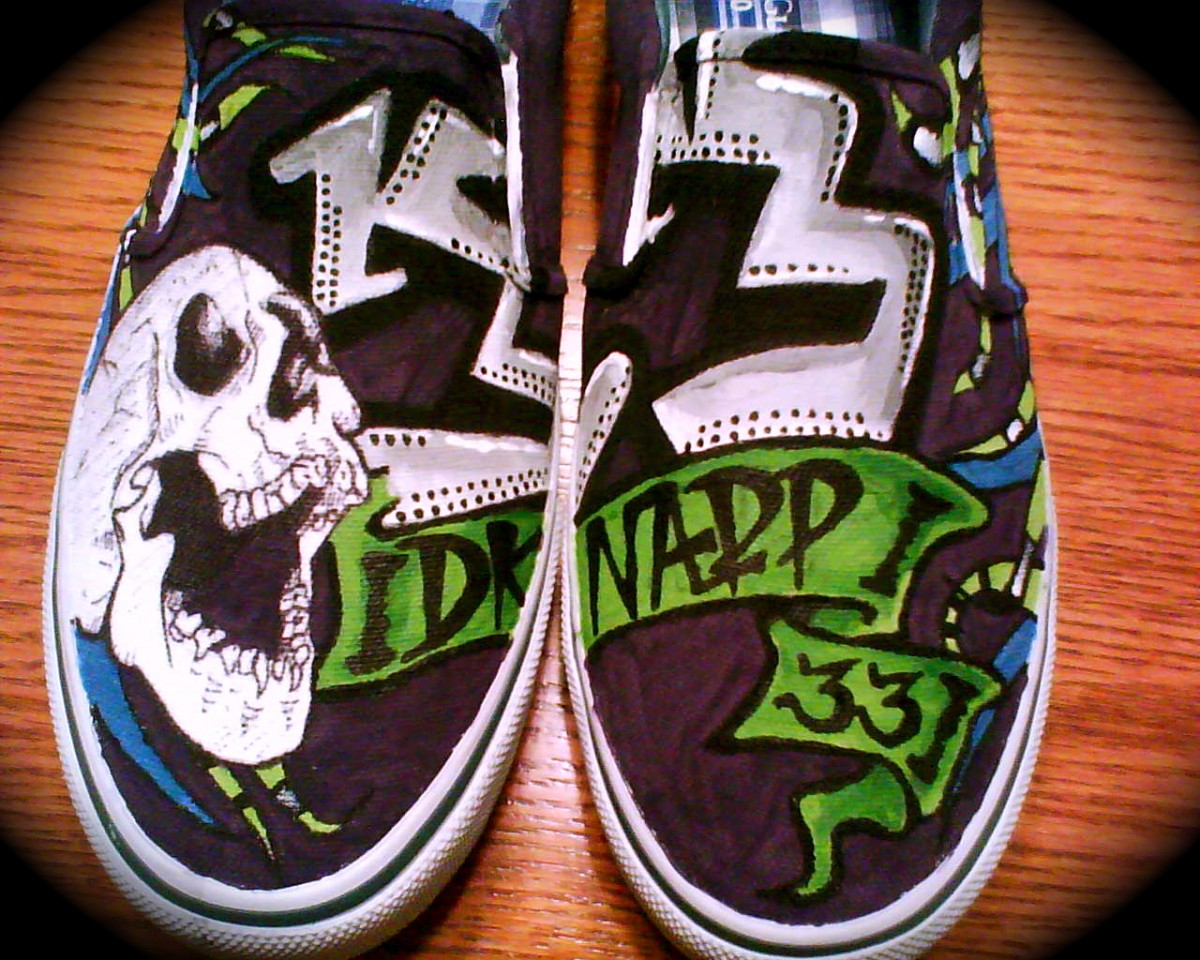 Vans Shoes Supports Arts Education With Custom Culture
Vans shoes are iconic and synonymous with skateboard culture. Opened in March of 1966, the Van Doren Rubber Company in Anaheim, California was truly unique. The first day the store was open, a dozen customers placed their orders in the morning and later that afternoon, their new rubber-soled shoes were ready. Called the Vans #44 deck shoe, the distinctive checkered design and reliable sticky sole spoke to the skate and surf crowd in Southern California. Almost 50 years later, the company has not strayed from the customer base that made them a worldwide brand. In a way, they have gotten closer to their shoe customers through an arts education support program called Vans Custom Culture.
One of the features of the shoe that people found so appealing was that the canvas upper could be easily decorated. Using ballpoint pens, fabric paints and even nail polish, anyone could make their pair of Vans completely one-of-a-kind. As President Kevin Bailey notes, "Creative expression is at the core of the brand."
In 2009, a Colorado art instructor was seeking out ways to inspire and engage his students. When he asked around for suggestions, a friend of his, a Vans sales representative, offered to donate pairs of plain white Vans for the kids to use as canvases.
Within one year, the program Custom Culture had evolved into a contest. The competition challenged 200 high school students to create designs for Vans shoes representing one of four categories: action sports, art, music or street culture. Five years later, Custom Culture includes 2,000 schools. The kids, parents and teachers loved the idea.
Bailey said that at a certain point, the company realized that through the contest, they had an opportunity to spotlight issues regarding funding for arts education. Vans has since contributed $100,000 for arts programs in public schools. The Vans Brazil division has joined in this year, igniting a potentially global movement in support of arts education.
The program has spots for 2,000 entrants. School districts battle among themselves to qualify. Students and their parents work to lobby for votes. The company itself gets very involved in the process. The initial entries are narrowed down to 50 semi-finalists by Vans employees. A website is built to showcase the entries. There is photo and video documentation done at the contest events. Once the five finalists are chosen, Vans employees can also volunteer to be mentors. They help the finalists learn ways to turn ideas into designs that are commercially viable.
Bailey is pleased with the fact that not only has this program inspired youth and arts educators nationwide, but it has brought inspiration into the company's own boardroom. The interactions between entrants and employees is invaluable to the future of the Vans brand. They even display the finalists shoes in their campus dining area.
The five finalists are flown to Los Angeles, where they get to experience what one of the greatest artistically focused cities in the world has to offer. Last year's finalists went on a street art tour, created a team mural and saw their endeavors displayed at a gallery.
The five finalists, in 2016, were from Louisville, Ky.; Honolulu, Hawaii; Orange, Calif.; Sandy, Ore.; and Edison, N.J. Voting for the 2017 competition begins April 26 and close May 10. The final event, in Los Angeles is scheduled for June 5-8.
All five schools receive some award money for placing in the finals. The winning school gets $50,000 for their arts programs and an opportunity for their design to be turned into a shoe that is sold in Vans stores. The schools can do whatever they want with their winnings. There is a wide range of arts related activities for them to choose from. Through Custom Culture, Vans shoes has shown tremendous support for education in the arts. Wherever there is a need, Vans wants to help schools fill the void.
By Stacy Lamy
Sources:
Forbes: Charity As Art: Vans Makes Philanthropy Cool
Vans: Custom Culture
Featured Image Courtesy of Nika Mazur's Flickr Page – Creative Commons License