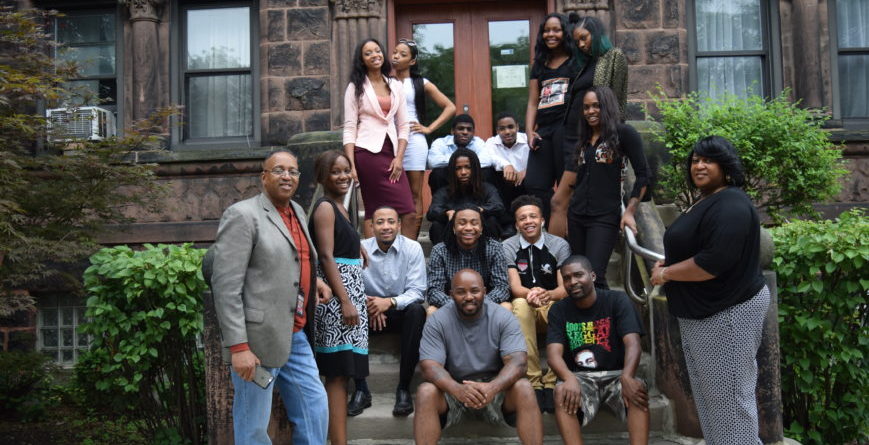 Education of Cub Reporters During One Summer Chicago, Proffered Surprises
Education is essential for moving forward in life. I did not completely understand this until becoming a mother. Up to that point, I had taken education for granted. As a teen, I struggled with peer pressure and bullies and was fortunate to have learned much at all.
So, when Mr. Chandler told me about the One Summer Chicago program and his intent to provide journalism education to high school and college-aged kids, I experienced mixed feelings and trepidation. Growing up, in what I perceived as a similar situation as the kids recruited into the program, I recalled the resentment that I had felt when someone offered to help me make my life better. Also present was skepticism about the ages of the young people who were recruited to participate. All I could envision were kids with negative attitudes and a summer vacation to fill. Nonetheless, my enthusiasm ran so high that I could not wait to meet these students.-
Since I live in Oregon, I was unable to be in the physical classroom with the students in Chicago. However, through the wonders of technology, I was fortunate to join the class via the internet using my computer. At the beginning of the program, the students did not appear to respond to my presence, yet once we established a rapport, we were able to develop a bond.
Big Surprises
These youngsters proffered surprises. The initial group appeared to want the education we offered; nonetheless, some dropped out. Those who stayed worked hard. These students demonstrated a hunger for learning at a level that I had never witnessed before.
One of the stories they were asked to write, was about a moment in their lives that affected them profoundly. Essentially, the assignment was to write about five minutes that changed their life. I wrote mine and felt proud of what I had written. However, in comparison, my story was shallow. They wrote about events that made me cry. I frequently had to step away from my computer to regain composure.
I never heard complaints about the comments and grammar corrections we made to their articles. Co-instructor Jeanette Smith and I did not go easy on the students in the summer program. We approached their articles with a critical editor's eye, and we taught through our edits.
In a few short weeks, I witnessed kids who lacked the ability to write clear thoughts blossom into self-assured young journalists. Their enthusiasm was so contagious that it made me want to give them more of myself.
Vocabulary is the Key
When Mr. Chandler introduced vocabulary, the students responded with stifled groans. Memorizing spelling words? Argh! However, they found themselves immersed in learning Greek and Latin prefixes; acquiring new terms in ways they may have never fathomed.
Chandler told them if they learned prefixes and the roots of words, the English language would be at their disposal. Mr. Chandler introduced them to word etymology, which created an environment of self-assurance. They were becoming philologists, as evidenced by the verbal reviews of the vocabulary list. When asked for the meaning of a prefix, or a word derived from one of the prefixes, there was electricity in the air as they excitedly competed to be the first to answer.
Field Experience
There was an opportunity for the kids to leave the classroom and experience the act of interviewing, and they could explore who they were in relationship to their subjects. Clearly, they were becoming reporters; citizen journalists. Additionally, they were able to witness a brighter side of their community. They met this challenge with excitement and uneasiness.
I felt out of my comfort zone not being able to be with them during this crucial juncture. My discomfort was alleviated when class resumed, and the students expressed the success and opinions of the field trip. Furthermore, I learned what they did once they wrote about their experiences.
The cub reporters collaborated on an article about a business owned and operated in their neighborhood. The kids discovered during their interview that even when a person has made poor choices in life, it is possible to come out on top.
In another interview, they spoke with the celebrated, former, Fox News television anchor, Robin Robinson, who was both excited and surprised to see our cub reporters attending a community event she was associated with.
My Takeaway From the Program
I spent my summer mornings gaining the knowledge that education is not only for students but teachers and mentors, as well. As I have repeatedly heard, it is true we learn when we teach.
This program and these kids changed something inside me. It was tangible, and no words are adequate to describe what changed.
I am thrilled to have been part of their lives. I will carry this experience with me throughout my teaching and journalistic endeavors. I am grateful to Father Larry, Miss Phillips, Miss Smith, Mr. Chandler, and Mr. Cannon who made this program a success. Most of all, I have been graced with the blessings that each young person bestowed upon me when they demonstrated the desire to learn what I had to teach.
Written by Cathy Milne
Top and Featured Image Courtesy of Gricelda Vicario – Used With Permission
Inset Image Courtesy of Cathy Milne – Used With Permission